Dari "Calamari" is a 24 year old from North Carolina. I've been watching her Youtube vids for YEARS *fangirl scream* so I'm excited that you all get to hear her story. Hopefully her experiences can help someone out there! She earned her BA in Art with and Education minor from UNC-Charlotte and is Air Force-bound soon. From teaching to the decision to enlist, Dari takes us through her post college life. Be sure to subscribe to her Youtube channel applesandmustard!
Why did you choose your major?
I started out going to school for Elementary Education. I always wanted to be a teacher and/or an artist when I was younger, and I loved kids blah blah all the reasons people want to be teachers, so I did that. I never pursued anything else or thought about any other career in too much depth, so I was pretty set that that was what I was going to do.
After about the first year or so we had to pick a concentration and what did I pick? Art. By the time I took 4 or so art classes, my advisor said I completed the required amount and I was bummed. I was really bummed. I enjoyed taking art classes. They were fun. I learned a lot, and I wanted to continue taking them. After a little persuading and not much thought put into it, I changed my career from Elementary school teacher to Elementary Art school teacher that way I could focus more on art.
Q: What did you like about it? What did you hate about it?
I liked taking art classes. I took them all through high school but taking them at the college level was LEGIT. I liked the fact that I was in classes that interested me rather than…statistics. I hated how stressful it was a lot of times. Being told you can't do things just because "you like it". Knowing the rules and science behind what makes a piece of work aesthetically pleasing. Feeling overwhelmed and looking at the person's work next to me and not feeling good enough. Spending countless hours in the studio before a deadline just to get work done only to receive more "constructive" criticism that I never wanted the next day.


Doin' werk in the sculpture studio
Q: How was teaching different than you imagined?
In order to graduate you had to have experience on all 3 levels (elementary, middle and high) and I'd observed elementary and middle school art classes but never high school so…lucky me — I got assigned to a high school for a semester. As soon as I stepped foot in the classroom I knew I had no desire to ever teach high school. These kids were huge compared to what I was used to. They had conversations about things I couldn't even imagine talking about at their age.Needless to say, by the end of the semester teaching was pretty close to the last career I wanted.
It wasn't necessarily 100% the students' fault though. It was coincidentally my cooperating teachers worst year of teaching EVER. The person I was there to learn from was having one of the hardest times in her life herself. I learned way more things I shouldn't do than things I should. It wasn't the perfect experience, but it was an experience.


Dari getting her teach on.
Less than a week after I graduated, I stumbled into a substitute teaching job. Middle school. It was only for 3 weeks so I figured I'd take it. Fast forward to 2 days before the beginning of the next school year, a new high school was being built and they were in dire need of an art teacher. My cooperating teacher from my student teaching experience was also a brand new teacher at this new school, so she kind of urged me into taking the position, to sub for a few weeks until they got a permanent person to replace me. When I got there I realized they stopped looking for other applicants and I was just…there.
I knew something was up when a fellow art teacher showed me the classroom and told me to start thinking about lesson plans and where I'd like to put my things. I WAS BAMBOOZLED! I didn't apply, I didn't even interview with anyone and yet here I was a full time high school art teacher with my name on the door.

OH BUT NOW I NEED TO ANSWER THE QUESTION, how was it different? It's so much worrrrk. Teaching is only a fraction of what teachers do. Teenagers are a different breed. We all know that. Getting 35 teens to do what you want them to do is…not what I wanted to spend my whole day doing. Then there's parents asking why their child got an 84 instead of an 85, then there's staff meetings about acronyms and policies and regulations, then there's curriculums to follow and abide by, then there's evaluations of your teaching from the higher up peoples, then there's homework, then there's lessons, then you have to come up with projects to meet the standards, but you don't have any money to do said projects.

It was so much STUFF that I didn't have a desire to do or care about. So many people say I should change to younger kids and I'll like it more, but it's not even the students that are what I was turned off by. That's like saying "oh you don't like to tame tigers, here, tame lions instead!" I don't want to be in the circus at all! I wasn't an awful teacher, I got praised for my ability to connect with the students and make things relatable and interesting for them, but that wasn't enough for me.
Q: What was the hardest thing about student teaching? Most enjoyable thing?
I think one of the hardest things was separating myself from the students. I look young enough already but I wasn't very…"teacherly" in my dress or demeanor and I think that had a lot to do with my frustration and them not taking me seriously. I was looked at as more of a friend than a teacher. Also, I taught 9-12 grade in the spring semester with a lot of the 12th graders already at 18 years old (I was 22) and they felt like they were on top of the world. Several of them had already been accepted into college so completing an art project that a little student teacher asked them to do was not high on their list of priorities. Another hard thing was getting up every morning at 5am and sometimes staying until 4 or 5 and not getting paid for it. It was a full time "job" but I was still in school.

The most enjoyable thing had to be connecting with students. Not all of them were horrid, the bad ones just kind of overshadowed the good ones. I had students that made amazing art. Stayed after to help sweep or clean. Our classroom became the hangout spot before school, during lunch, and after school. Kids I'd never seen before ended up eating in our room every day because the thought me and my cooperating teacher we're "cool".

These are my students. I'm in there. I blend in. See what i mean?
The hardest thing about actually teaching? SO many things….I'm not a traditional artist being as I don't draw well. I don't like to draw things. Not realistic things, at least. I never really cared for drawing and I don't think I'm too good at it, yet I had to teach 60-something kids the concepts and techniques of drawing. How the hell am I supposed to teach all these students their very first intro to drawing when I'm scared to draw myself? I was overwhelmed a lot of times. It was frustrating getting them to listen to me. I remembered having to walk out of the class a few times. I didn't care. I walked out and roamed the halls because I was so tired of them not listening to what I had to say. I also had a part time job so on top of working full time as a teacher I worked weekends too. There were times where I would go 20+ days without a day off.


A sign on my wall in my classroom. 
The most enjoyable thing about REAL teaching though? Getting paid. Yea, I know teachers aren't about that Diddy money, but living at home not paying rent, just graduating and making a salary? I went to Boston and Mardi Gras in New Orleans off that teacher salary. Just because. I got my first check and I was like *looks around* this is all for me? ME?


Teacher Dari
I also liked introducing the kids to a different perspective on art. We didn't only look at paintings by dead, white males. I tried to show them as much as I could, all the cool things I've found clicking around Tumblr, underwater whimsical photography or sculptures made out of food. Speaking of food, one of my most successful projects I had them make food sculptures. MESSY. Time consuming. But they really got into it.
Q: So after graduation you….
I graduated in May 2010 and right after that I substitute taught for 3 weeks. I use that term lightly because their teacher was away on maternity leave and I was the 4th teacher they had come in after she left. It was the end of the school year and this was middle school meaning they'd already taken their final tests and we're just hanging out. It was pretty much like baby-sitting, making sure they didn't dry hump each other, kill one another or escape. After that, I taught high school for a semester.
Then I just kinda chilled. I moved out of my house into an apartment with some friends and experienced complete freedom. Playing bills (ew), doing whatever I wanted, whenever I wanted. It was great. It IS great. It's just ending soon. =/
Q: What did you learn about yourself in the time after you graduated?
That I had no clue what I was going to do with my life. I'd just went to school for 5 years for something I thought I wanted to do, got a taste of it and realized I didn't want anything to do with it after all.
I knew I wanted to love my job and I knew I didn't want to deal with tons of people under the age of 18 all day. But Dari, didn't you know that was teaching entails? Yea yea yea….I just…I don't know. I was in a state of what do I do now-ness.
Q: Tell us about your decision to join the Air Force.
My decision to join came fairly fast. My dad was in the military for 20 years, my sister was in for 6. My dad has always mentioned that I should join. As soon as I told him teaching was not the business, he suggested military and gave me recruiters' numbers and all that jazz.


Dari's Air Force videos, check them out!
I was stubborn though, I didn't have time to join the military! I wanted to be an artist or something great. I wanted to travel and do things and be a part of something else and do things I didn't have any experience doing. I wanted to do SOMETHING with my life but I had no clue what the something was and that got to me. It got to me pretty bad. I moped around aimlessly. Asking for help but no one could help me because I didn't know what I needed help with. Only recently (a few months ago) did I make the for sure decision to try it out. I knew my lease was up on my apartment, I didn't have a "real" job, paying rent sucks the life out of you. Actually, paying for everything is horrible. Horrible!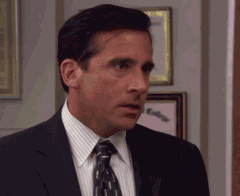 So I kinda came to a crossroads. I still didn't know what to do, I never wanted to be one of those people to work just to work, and slowly but surely my list of pros on joining the military outweighed the cons and I waltzed into a recruiters office. I went in initially with the plan of being an officer. I have a degree and although that's one of the requirements of being considered for an officer position, it's not that easy anymore. After talking about it more with my recruiter and reading tons of info weighing the pros and cons I decided to enlist and I'm very happy I chose to go this route. I left the office that day with a date to take the ASVAB. The following week, I got scheduled to process and then I took the Oath of Enlistment and I was in.
I went from wanting to do anything but join the military to actually joining in a matter of 2 months or so. Drastic turn around, but now i'm pretty sure this is the best decision I could've made.
Q: What's been the most challenging thing about transition into being a recruit?
Hmmm…nothing is really challenging yet because I don't feel like much has changed. I just have to be aware and more cautious of the situations I'm in and who I'm around. I'm not trying to be around anyone doing anything reckless because I don't to be in the wrong place at the wrong time. Getting into shape is a challenge too! I'm not a super physically fit or active person but ever since I swore in, I'm trying to do some sort of physical activity every day. I refuse to be the worst one while I'm in basic training, can't let those young folk show me up! Oh, and I cut my hair off. (No dreads in the military!) That's a big change.
Q: I remember you saying in a video that you didn't like all the rules/structure of teaching. The Air Force has plenty more rules and restrictions though! So what changed?
Oh so very true! I wanted to do things my way and find my own job and show my parents and everyone else that I could make it and live on my own and have a career that I loved but then I realized that I didn't know how to make that happen. Most people have a goal. A goal like wanting to be a chef. They take those baby steps towards that goal. After I taught, I had no idea what I wanted to do or be or desire or work toward.  I tried painting portraits for people for a while, and I still do every now and then. It's cool and all but it's not steady work.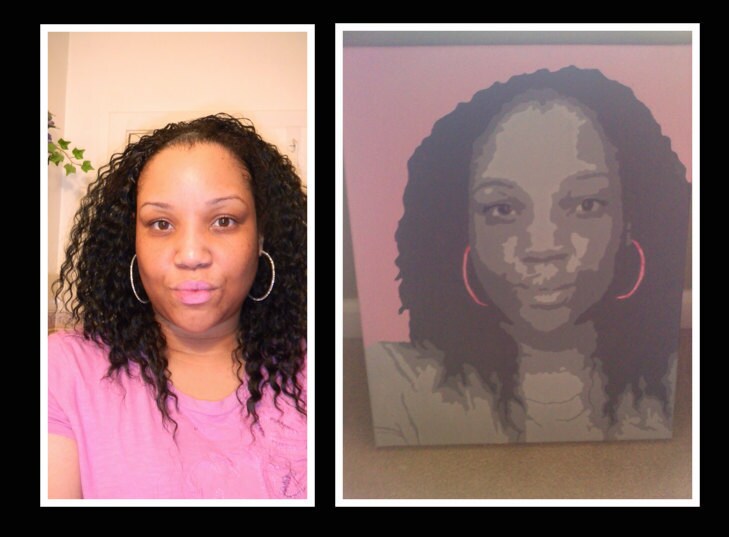 I realized i'm not a person with much drive. That sounds horrible but I didn't really actively pursue anything, I just kind of hoped and wished that something would happen and I'd be good to go. BUT it didn't. I wanted to travel, I wanted to not spend as much money, I wanted to feel like I was DOING something and the Air Force seemed like the best choice for me. I'll go places, I wont have to pay (as many) bills. They'll house me, I'll meet new people, do new things, have a definite job for the next 4 years and if I want to go back to school, they'll pay for it. I figure it can be one of the worst decisions I've ever made, but what if it's the BEST?
Anyone I've talked to in the Air Force or out has absolutely loved their job. While I can't absolutely guarantee that that'll be the case for me, I'm kind of like eh, by the time i'm 30 at least can say that I was a high school teacher and served in the Air Force. Who knows what'll be next.
Q: Anything else you'd like to add? Words of advice or important lessons you've learned since college ended?
Since college has ended I've learned that, while a degree is an amazing thing to have, it's not a guarantee for anything. Not to say that you shouldn't go to college and get your learn on, it's just not what I envisioned it would be like in high school: Go to college, get a degree, get a great job and be successful!

Sounds good but doesn't always work out like that. I know more people than I could even imagine to count that all have degrees and are working right next to people without them in a field that is nowhere near related to what their degree is in. My words of advice? Be motivated. Go after whatever it is you want. Find a way to make it happen. Am I allowed to give other people advice that I don't even take myself? I hope so.